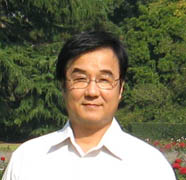 picture@The Royal Botanic Gardens, Kew

Updated: 15 May 2019 / Mirror site. / Japanese version is here. / Group homepage is here.
An illustrative ppt on Nature Photonics paper is here.

---
Publication Indices (2 Oct. 2018):
h-index = 39(Scopus), 47(Google Scholar)
i10-index = 108(Scopus), 124(Google Scholar)
Cited benchmarking (Scopus): 99%(a), 99%(b), 99%(c), 98%(a), 98%(b), 97%(a), 97%(b), 97%(c), 97%(d), 96%(a), 96%(b), 96%(c),
95%(a), 95%(b), 94%(a), 94%(b), 93%, 92%(a), 92%(b), 91%(a), 91%(b), 90%, omitted hereafter.
Brief CV(1 May 2016) / List of papers(15 May 2019), presentations(15 May 2019), and books (in English).

Current Academic and Public Activities (15 May, 2019)
Research Professor, Institute for Open and Transdiciplinary Research Initiatives (QIQB), Osaka University

Postal Address: School of Engineering Science, 1-3 Machikaneyama-cho, Toyonaka Osaka 560-8531, JAPAN.
American Phys. Soc., Lifetime Member / Phys. Soc. Japan, Member / Applied Phys. Soc., Member
---
Science Essays (update:29 April 2011), Gallery
Video recording of my piano playing:
---
Copyright: Nobuyuki Imoto